Pontefract is one of the 'Five Towns' in the district of Wakefield, West Yorkshire, with a population close to 29,000 people. Castleford, Knottingley, Featherstone and Normanton are the other surrounding towns and each providing their own unique contribution to the financial and social development of the 'Five Towns' area.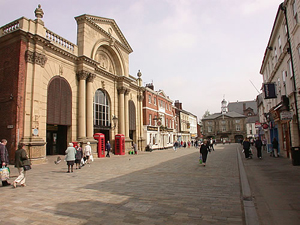 Pontefract has been a market town since, at least, the Middle Ages; the main market days are Wednesday and Saturday, with a smaller market on Fridays. There is also a covered market, which is open all week, except Thursday afternoons and Sundays. Thursday afternoon is half-day closing in Pontefract. However other well developed retail business's also thrive within the 'Five Towns' area and these range from small business holdings to major suppliers such as ASDA, Tesco , Morrison's and the retail park Freeport with its close neighbour the Xscape complex which offers restaurant's, bars, shops, cinema, bowling and not forgetting skiing as some its attractions.
There are numerous high achieving primary schools within Pontefract and the surrounding 'Five Towns' area and the secondary schools within the town are Carleton Community High School, in Carleton and The King's School, on Mill Hill Lane; both being comprehensive schools, for ages 11-16. Serving the 'Five Town' area and beyond are also St Wilfred's, in North Featherstone which is also a comprehensive and having a sixth form can cater for ages 11–18. Then there is NEW (North East Wakefield) College offering a number of AS and A-level, and GCSE courses, as well as year-long courses, stand alone courses and vocational courses it is one of the highest achieving colleges in England, enjoying a 98.3% pass rate in 2011.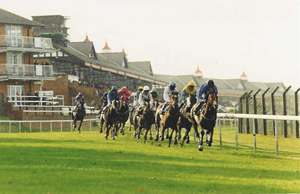 The area is home to many major sports including cricket and football. The three most famous institutions though, are horse racing at Pontefract Racecourse, Featherstone Rovers and Castleford Tigers, the area's professional rugby league clubs.
Unlike many towns of its size, Pontefract has three railway stations: Pontefract Baghill, on the Dearne Valley Line, which connects York and Sheffield; Pontefract Monkhill and Pontefract Tanshelf, which connect with Leeds and Wakefield.
The 'Five Towns' area is also ideally located to the M62, M1 and A1 corridors making it ideal to commute to and from.